is a series
of graphics and illustrations inspired by iconic scenes from classic movies.
This on-going project entailed, logo design, illustration, web design, product design, and marketing resulting in a selection of products being sold in a number of London and Brighton stores and through my website.
Iconic Moments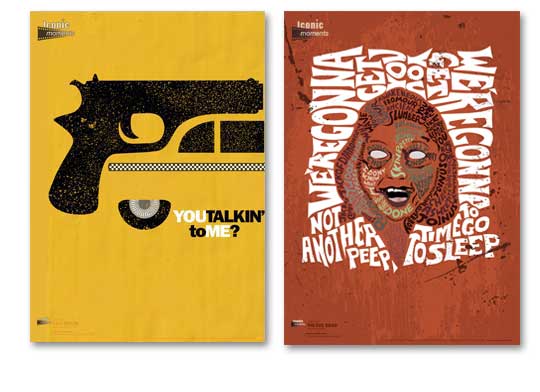 A6 size (148mm x 105mm)
FRAMEABLE notecards
The graphics have been produced as A6 size notecards and are marketed as frameable so they can provide a card and a gift.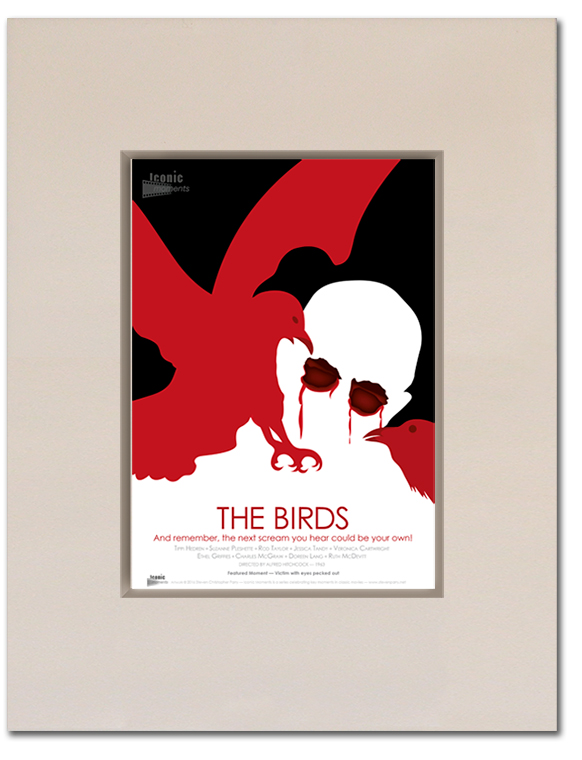 A variety of graphic techniques have been used to
create these images including typography, drawing, photography, typographic portraits and digital painting.

Cotton unisex t-shirts
featuring Iconic Moments illustrations, Printed with orgainc non-toxic ink.







A full set of 40 trading cards. With extra bonus cards, a checklist and title card. For nostalgia, each box is designed in the style of original trading card boxes that were found in shops and each contains five wrapped packs (4 with 10 cards and one with the bonus cards)
Each main card includes: on the front, a graphic and strapline and on the reverse, details of the film plus a short synopsis.

The viewer is invited to try to guess the film and scene before revealing.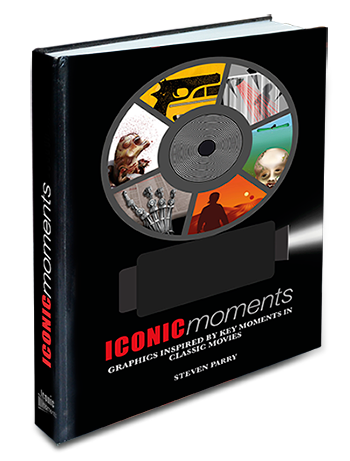 Iconic Moments illustrations have been used to create this 186 page book. Each spread is followed by the 'reveal' of the film and moment that inspired the illustration, along with a
short synopsis.
A sample of the book is featured left.